Monument Cares
Monument Cares is a program centered on a collaboration between residents of local apartment communities and the leadership of the Monument Capital & Asset Management family of companies. In addition to showing appreciation for residents who serve the community locally, the program focuses on enhancing both youth education and fitness. Monument Cares programs are designed to develop a network of support that encourages growing, learning and teaching of youth in Monument apartment communities. The program has four key components: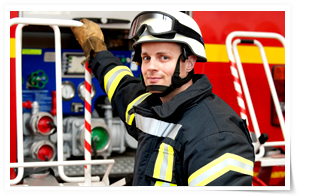 Hometown Heroes Program
Since its inception in 2009, Monument Capital & Asset Management has offered the Hometown Heroes Program in recognition of those prospective residents who serve the community on a daily basis. Active and retired military, firefighters, police officers, nurses, paramedics/EMTs, and teachers receive the benefit of reduced move-in costs (up to $250*).

*The amount of the discount is subject to change from community to community. Proof of employment and/or military/retired military status should be shown at the time of application for residency. This program is subject to change at any time and standard qualifying criteria (credit and income qualifications) still apply.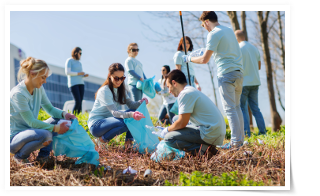 Team Building through Community Building
Monument employees participate locally in volunteer days at Boys & Girls Clubs across the Southwest, Southeast and Mid-Atlantic regions of the United States. Some activities include visits to local chapters to:
» Host Read-a-thons: Lead small groups in one-day read-a-thons that promote literacy
» Fitness Challenge Day: Oversee a day full of obstacle courses and other fitness activities to promote a healthy and active lifestyle
» Work Days: Participate in improvement projects at local Boys & Girls Clubs that utilize Monument employees' professional skills like painting, making repairs and landscaping
» Appliance Donations: Donate gently-used large appliances such as refrigerators to the Boys & Girls Clubs, so they can store lunches and other refreshments for the children they serve
» School Supply Drives: Organize drives for residents and employees to gather needed supplies before school starts in the fall. The supplies are donated to local Boys & Girls Clubs for distribution to low-income students.
» Bike Builds: Assemble bikes as a team and donate to local Boys & Girls Clubs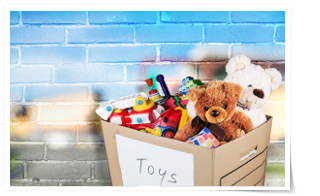 Holiday Food and Toy Drive
For this initiative, residents and Monument Real Estate Services staff join together to bring much needed cheer to those in need. During the 2015 holiday season, residents from 34 apartment communities in the Southwest, Southeast, Midwest and Mid-Atlantic regions of the U.S. participated in the inaugural food and toy drive. Through the effort, 6,732 canned food items were collected and distributed to a selection of food banks and 1,065 toys were received for Toys for Tots.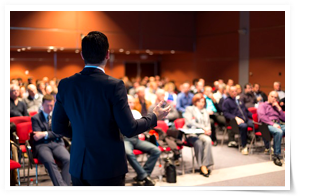 Visiting Speakers
Apartment community managers at properties owned and/or managed by Monument Capital & Asset Management are able to utilize a speaker stipend to have experts inform residents on various education-related issues. Topics include bilingual education and reading readiness, as well as presentations on local public school programs and services.